Want that picture-perfect smile you've always dreamed about?
Want that picture-perfect smile you've always dreamed about?
Looking for a Family Dentist in Perth Amboy, NJ? You're in the right spot!
Finding a dentist in Perth Amboy that is dedicated to your dental care can be difficult.
Our friendly and knowledgeable staff is committed to understanding and meeting your needs as a patient. We are committed to providing modern dentistry that gives our patients more choices.

Some of our dental services include: Implants, Cosmetic Dentistry, Dentures, Crowns, Root Canals, Fillings, Veneers, Extractions, Bridges, Fillings, Hygiene, Periodontics, Whitening, Wisdom Teeth, and Emergency Dental Services. If you need further information, please don't hesitate to contact us.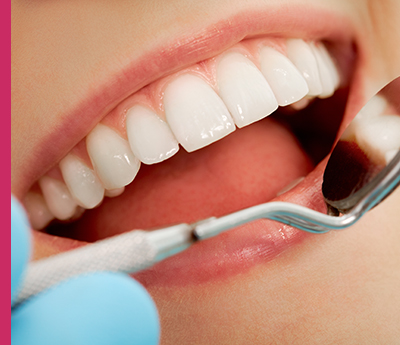 Cosmetic Dentistry
Innovations in dental technology have made a trip to the dentist's office an entirely new experience for millions of Americans thanks to advances in cosmetic dentistry.
The main goal of traditional dentistry is to keep your teeth healthy and free of disease and decay. Cosmetic dentistry takes oral hygiene to a whole new level, with a concentration on enhancing the overall look of your teeth. With cosmetic dentistry, even getting a cavity filled can be an opportunity to improve the look of your teeth.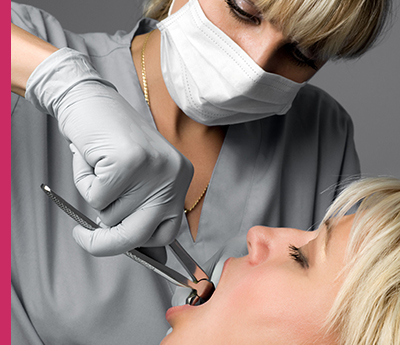 Tooth Extractions
A tooth that is severely damaged may need to be removed.
Before removing your tooth, your dentist will give you a local anesthetic to numb the area where the tooth will be removed.
After the tooth is removed, you may need stitches. You can gently bite down on a cotton gauze pad placed over the wound to help stop the bleeding. The removed tooth can be replaced with an implant, a denture, or a bridge.
Root Canals
Root canal treatment (also called a root canal) is done when decay will likely damage or has already killed a tooth. During a root canal, a dentist removes the pulp from the center of a tooth and fills the pulp cavity. This can prevent the development of a painful infection in the pulp that may spread to other teeth. A root canal can also treat an infection that has developed into an abscessed tooth. This procedure can relieve toothache, stop infection, and promote healing.
Implants
Dental implants are designed to provide a foundation for replacement teeth that look, feel, and function like natural teeth. The person who has lost teeth regains the ability to eat virtually anything and can smile with confidence, knowing that teeth appear natural and that facial contours will be preserved. Dental implants are changing the way people live. With dental implants, people are rediscovering the comfort and confidence to eat, speak, laugh and enjoy life.
We also offer great prices on multiple teeth extractions. Give us a call for more information!
Insurance and Payment Options
PPO Plans, Here is a list of some of the plans we participate with: United Healthcare, Cigna, Delta Dental, AETNA, Met Life, Horizon Blue Cross, Guardian, Humana, Ameritas , United Concordia, UMR, I.E. Shaffer & Company, Bollinger and others.
Value Dental
Office Hours
Monday-Thursday:
9:00am-6:00pm
Friday,Saturday:
9:00am-2:00pm
Value Dental
Office Hours
Monday-Thursday:
09:00am-6:00pm
Friday-Saturday:
9:00am-2:00pm